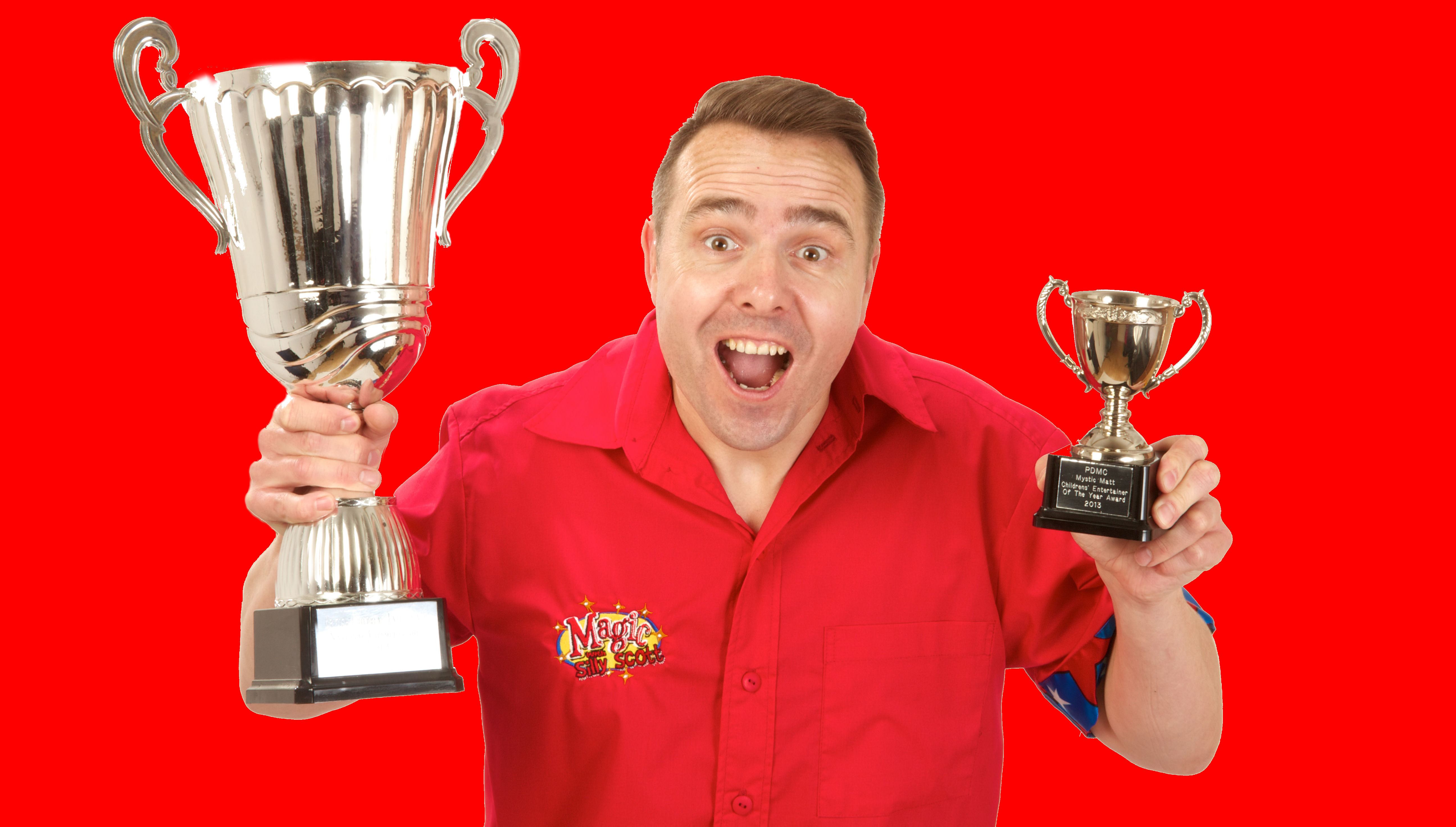 IMPORTANT NOTICE
SILLY SCOTT is the most popular entertainer in the south, so please contact him first before arranging your party date/time and booking your venue, as you may need tobe flexible to secure his services.
_______________________________________________
Finding the right entertainment for your child's party can be daunting, as you want to ensure you show them how much you care and turn their party into a treasured memory that will last a lifetime.
You can't rewind the day and only get one chance at making it a success, so DON'T leave one of the most important days of your child's life in the hands of amateurs.

Silly Scott is the UK's busiest and most loved multi-award winning family entertainer, (family meaning that the mums & dads always enjoy his show as much as the children) he is the first choice for entertainment at all of the UK's largest attractions and has also performed internationally just recently returning from performing in LA, California!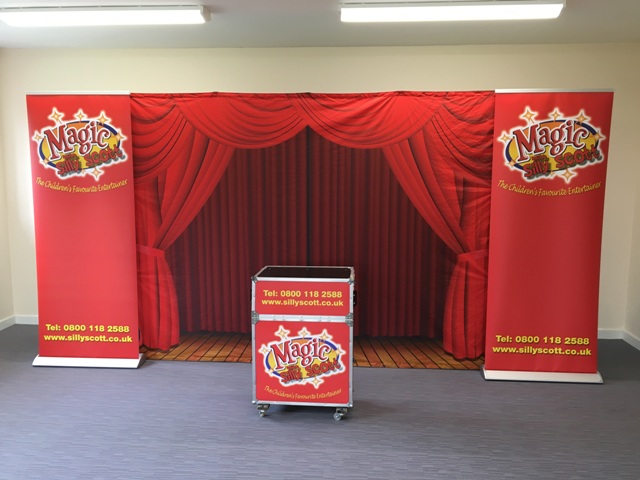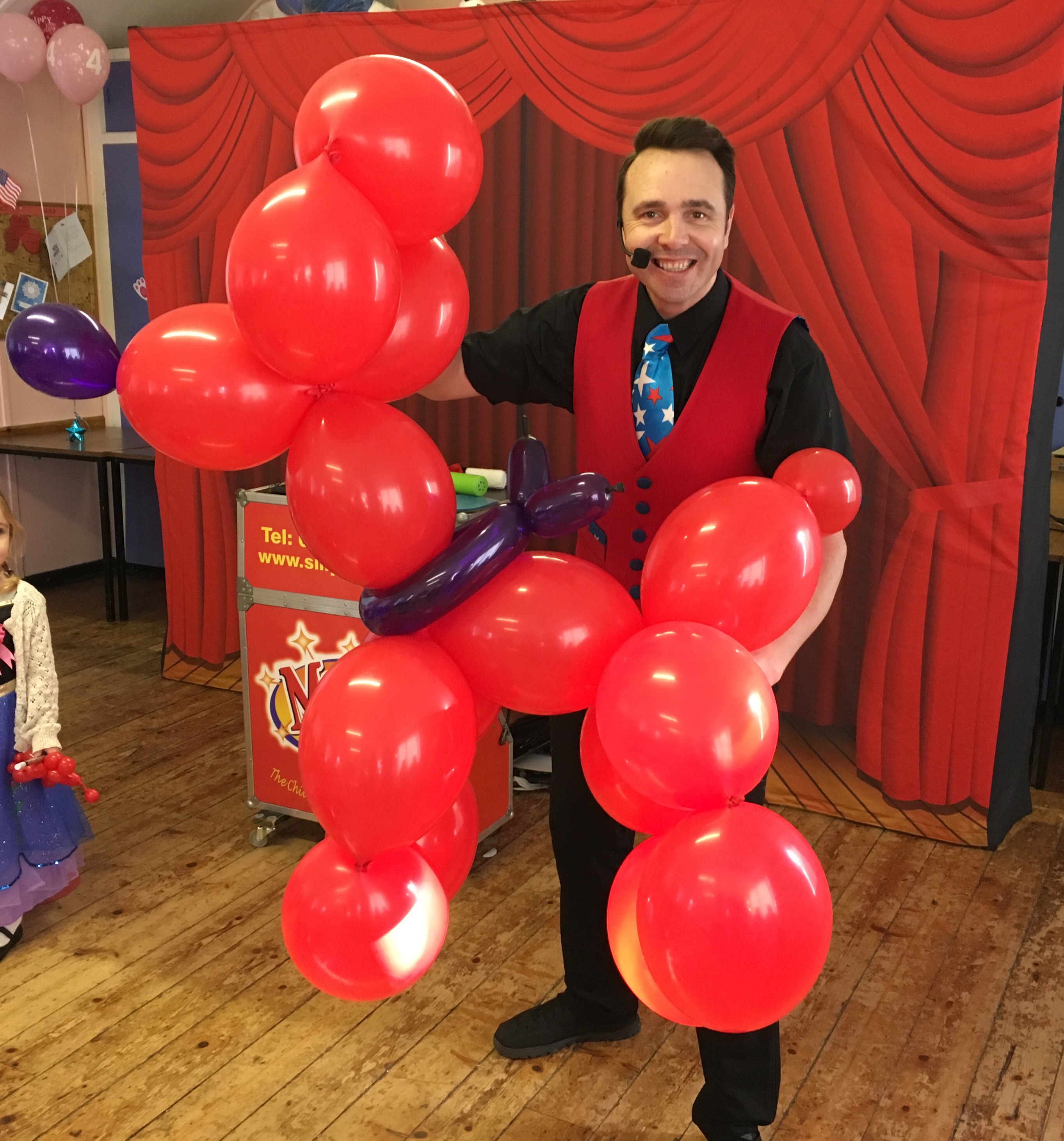 To help you get the most out of your special occasion, and to help you make it run as smooth as possible.
Silly Scott will send you the following absolutely FREE to all his customers who book with him, as a thank you.
" PARTY TIPS SHEET, GUEST ORGANISER, PARTY TIMELINE, CHILDREN'S NAME BADGE STICKERS "
Silly Scott is also here to help you with your party planning every step of the way, with over 15years experience and 400+ shows a year. Please feel free to ask him any questions you may have, to help you plan the pefect party.
You can also add extra's like FACE PAINTING or PARTY BAGS to each package.
_______________________________________________
" I just wanted to drop you an email to let you know how very very impressed I was on Saturday, everything about Silly Scott is extremely professional and even the snow and icy conditions didn't deter you. My son (George) and his friends had a fantastic time and the party was fun and very entertaining. I would have no hesitations to use you again or recommend you. If I had to use three words to describe Silly Scott they would be - Excellent, Excellent, Excellent!!! "

Thank you again, All the best and see you next year!

Sue Allen - Fleet, Hampshire
_______________________________________________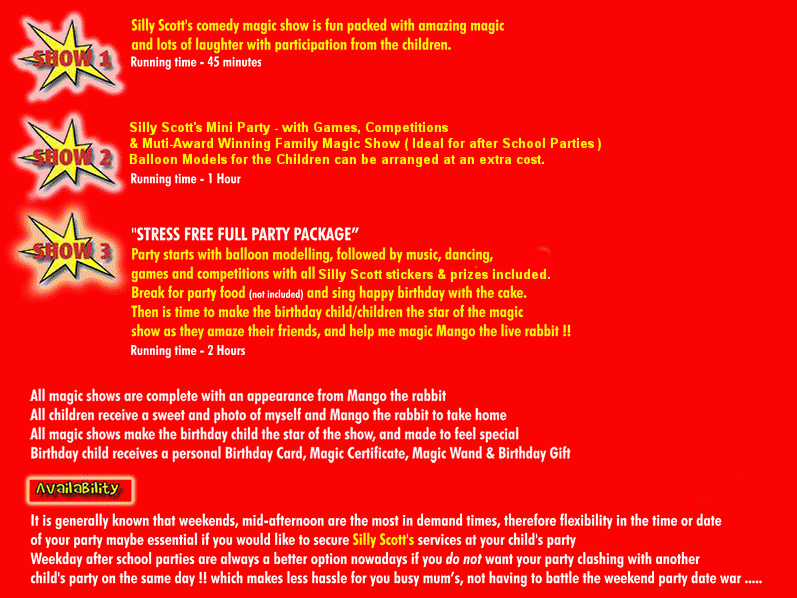 Always very popular with the children, all the party guests faces will come to life with one of Silly Scott's highly skilled Face Painting team.
For more information (click here)
SILLY SCOTT's party bags are great value at only £1.50 each, so why go through all the hassle when you can get them at this price. Also you only pay for the amount you use on the day, so no wasting money on left overs !!
For more information (click here)
Party Downloads
Lots of helpful stuff for your special day including: Party Invitations, Themed Cake Idea's, Guest Organiser, Halls & Venues in your Area, Who? and How many children to invite? + much much more
For more information (click here)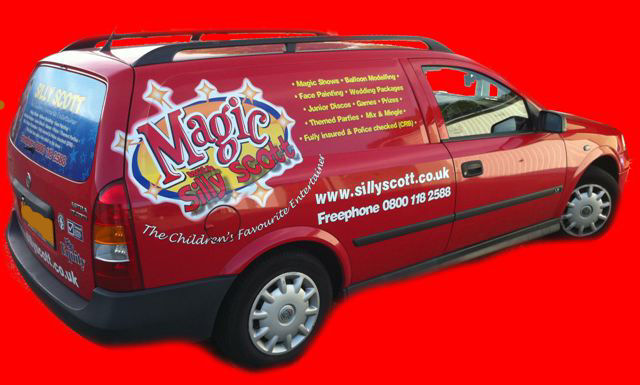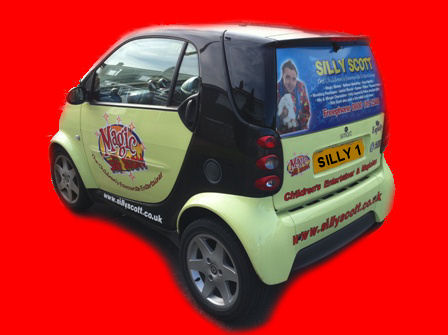 There are just so many messages of thanks I regularly receive from delighted parents.
Adults are often overwhelmed with the fun, laughter and passion i injected into my parties.
They often enjoy the show just as much as the children do !!!
click here to find out what they think of the show
" Just had to drop you an email to say thankyou so much for entertaining my daughter Mary-Lou and her friends at her 5th birthday party today. Everyone had a great time, from her 2-year-old sister to her Grandad who was astounded by the levitation! I shall be telling everyone I know how great you were, it was obvious from watching you that you have a passion and talent for entertainment and that you enjoy doing it, so thanks again for making alittle girl's special day one she'll never forget! "
Alison Collins - Gosport, Hampshire
Specialist Shows Include - Pirate & Princesses, Super Heros, Hawaiian Beach Party, Christmas Elf
Halloween Spooktacluar Magic Show and Winter Wonderland Christmas Magic Show
Click on any of the above images to view SILLY SCOTT's news paper reviews